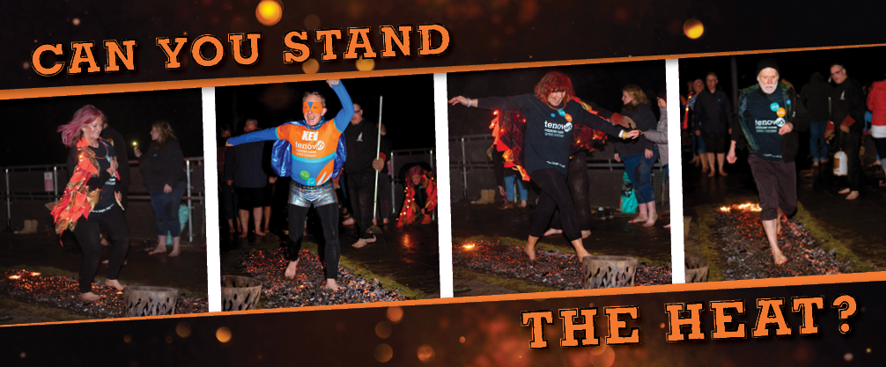 Join Tenovus Cancer Care and 100 of our daredevil supporters in Cardiff this November and brave the heat for cancer patients and their loved ones.
In order to make the Cardiff Firewalk the biggest and best that it can be we've taken the difficult decision to postpone it until February 4th 2022. It will not only be the day where 100 brave people feel the heat and take on the Firewalk but it will also be World Cancer Day, so it's an opportunity for everyone involved to reflect on and support all those affected by cancer. 
Registration is just £20 all we ask in return is you raise £100 in sponsorship. By raising £100, you could allow our Benefits Advice Team to support five people who have been diagnosed with cancer and are unable to work to access financial support they are entitled to.