What is World Cancer Day?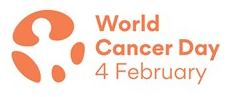 It's a time that unites people, communities and entire countries to raise awareness and take action.
World Cancer Day is led by the Union for International Cancer Control.  Tenovus Cancer Care is one of its many members from across nearly 200 countries.  It's a day when the entire world can unite against cancer.
Why World Cancer Day?
While huge progress has been made in diagnosis, treatment and care, more than one third of cancer cases can be prevented and another third can be cured if it is detected early and treated properly.   
Yet more than half (65%) of cancer deaths happen in the least developed part of the world.   
Even if you live in a higher income country, there are variations in outcomes among lower income and rural communities. 
Hear more from our CEO, Judi Rhys MBE below.