It's only natural for us to want to look after our people. Without them we just don't work. Once you join us there are some brilliant benefits you can look forward to that we pro rata for part time staff. So, take a look at what's on offer.
Flexible working
Core hours – Flexible working between 7am and 9pm
Hybrid working
Hours of work are 35 a week
Employee Assistance Programme
Annual Leave - 35-day holiday allowance including Bank holidays (pro rata for part time staff)
Additional holiday is given for long service as follows: -

After completing 5 years' service 1 additional day of Annual Leave
After completing 7 years' service a further additional day of Annual Leave
After completing 10 years' service a further additional day of Annual Leave

Birthday Leave after 12 months' service
Staff can buy additional holiday up to 10 days a year
Additional days leave for your birthday after twelve months service
Staff with 3 years' service can apply to take a period of extended leave (Sabbatical)
Occupational sick pay increasing with length of service
Enhanced maternity and paternity pay
Paid compassionate leave
Group personal pension. Currently Tenovus Cancer Care pay 4% in and employees pay 5% in
Life Assurance Scheme (Death in service)
Additional day per year to volunteer in the charity
Long service recognition
Pension salary sacrifice
Payment of professional fees for selected roles
Work/life balance
We know that our staff have busy lives and around our business needs, we support flexibility to allow for people's lifestyles. We have a range of benefits and policies that make sure our people are happy and feel valued in their roles, and they can fit in their work around their commitments at home.
Annual leave and long service awards
We're really competitive with our annual leave allowance, giving our full-time staff an allowance of 35 days holiday a year (including Bank Holidays). We'll pro rata holidays for part-time staff. On top of this we also recognise and reward our staff who've given five, seven and ten years' service by adding an extra days holiday to the allowance. And, we give you a days' Birthday Leave once you've completed your first 12 months with us.
Extended leave
If our staff fancy a period of extended leave to do something like travelling, spend more time with the family or take up a hobby they've always dreamed of we'll accept extended leave requests or allow people to buy extra holidays.
Flexible working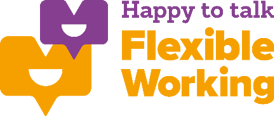 We do everything we can to help our people make sure our work/life balance is healthy. We know that people need our trust and flexibility to help balance their work and home lives. Supporting your health and wellbeing is important to us so we do our best to consider all the options. We're talking about flexible and core working hours wherever possible, supporting home and office working options where our roles allow as well as part time working or compressed working weeks, flexible job patterns and staggered working hours.
Staff volunteering
We know volunteers are so important to the difference we can make to people affected by cancer. Our staff care about our cause and often want to get involved in supporting us outside of their jobs. To support this, we build a day in every year for people to get involved and volunteer their time and skills across the organisation.
Study leave
We want our people to have the right skills and knowledge to do their jobs effectively, improve their performance, remain motivated and meet our future challenges. If it's relevant to the job we'll support paid time off to study.
Family Friendly
We've a range of Family Friendly Policies such as Compassionate and Dependants Leave to support those times when we all need that bit of extra care.
Maternity leave
We'll enhance Maternity Pay after 1 years' continuous service as long as mum returns to work. The enhancement is 100% of average weekly earnings for the first 12 weeks of maternity leave.
Paternity leave
We'll pay up to 2 weeks' Paternity Leave at full pay so new dads can support their partner and enjoy time with the baby.
Shared parental leave
If eligible we'll pay up to 39 weeks at the statutory rate. This Policy mirrors our Maternity and paternity Policies.
Adoption leave
We know it's important to have bonding time when a child is newly placed in the home. We'll pay at the statutory adoption pay (SAP) rate or 90% of average weekly earnings if these are less than (SAP) rate for ordinary adoption leave. This is paid for a maximum of 39 weeks. 
Parental leave
After a year's continuous service our staff can apply to take up to 18 weeks' unpaid leave to look after their child who is under the age of 18. The time is pro rata'd for part time staff.
Financial and non-financial rewards
We know money makes the world go round, but there are even more benefits on offer at Tenovus Cancer Care than simply your salary. We offer a range of financial and non-financial benefits which make sure our staff feel valued and appropriately rewarded for their work.
Pay
Annually we review and benchmark our pay grades taking into account market changes, industry pay data, other charities as well as looking at general costs of living increases and what we can afford.
Sickness pay
If someone becomes ill and they've successfully passed their probation period, we pay our people Occupational Sick Pay.
Life assurance
It's not something we like to think about. But, if the worst happens we pay twice the basic salary as life assurance to a nominated person in the event of a member of staff passing away.
Eye tests
If you spend a big portion of your day using a computer screen we'll pay for an eye examination. We'll contribute up to £50 towards spectacles where needed for computer work.
Supporting staff to give back to us
We've a Payroll Giving scheme in place which is a tax-efficient way to make regular donations to chosen charities straight from our salaries with immediate tax relief. We also encourage people to sign up for our Tenovus Cancer Care Lottery or get involved in fundraising activities, sign up for Gift Aid or donate quality unwanted items to our shops.
Supporting our people's health and wellbeing
Putting the health of our people first is a priority for us. That's why we have a range of services, policies and opportunities to keep our staff happy, healthy and well. Find out more about how we look after our staff health and wellbeing here.