We are fortunate and grateful to our very supportive group of Patrons who dedicate their time and energy into raising awareness for the services we provide to cancer patients and their loved ones.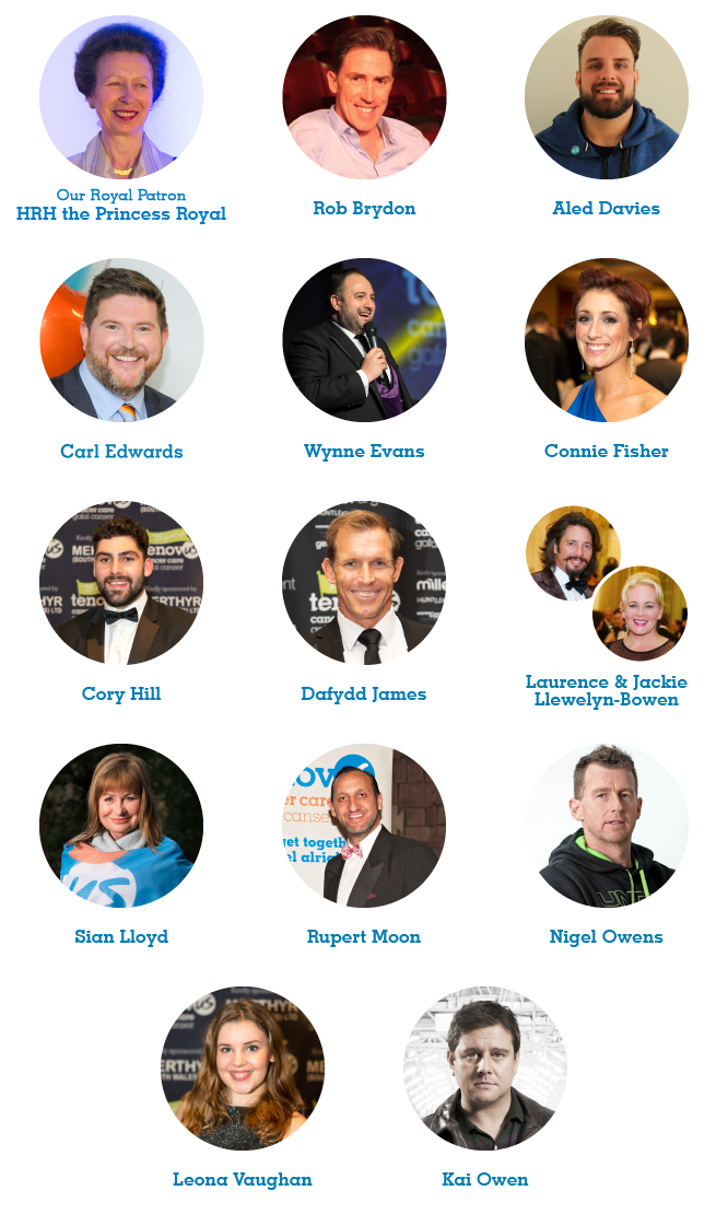 Our celebrity supporters
A number of celebrities kindly give their time and resources at events to help us raise our profile and raise more money for people affected by cancer.
A special thanks to the celebrities listed below.
Sam Warburton
Lee Byrne
Polly James