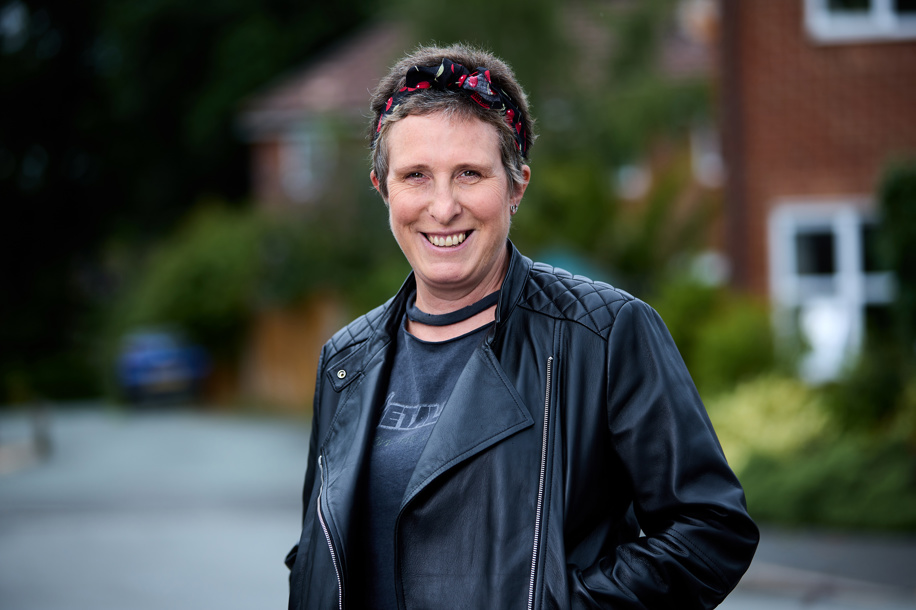 Last year Emma, 49, was holding down two jobs, hosting a family from Ukraine, and travelling to rock festivals in her down time.
All that changed 12 months ago when she was diagnosed with breast cancer – twice - and lost her mum to stomach cancer.
Oncologists told Emma she had a "special case" when revealing she had two cancers together – a different type in each breast at stages 2 and 3 – last October.
This Breast Cancer Awareness Month Emma is warning women to be aware of any difference to her breasts, however slight, and to regularly check their breasts after her GP initially diagnosed her with eczema.
She also wants to say thank you to Tenovus Cancer Care for the support received at "just the right time" when feeling desperately sick, losing hope, and dealing with the heartbreak of her mum's passing.
The local authority manager from Conwy said her breast cancer diagnosis had been life-changing: "A year last August I was working a full and a part time job, as well as hosting a Ukrainian family. I was fit, seemingly healthy, and walking my dog Angus three times a day.