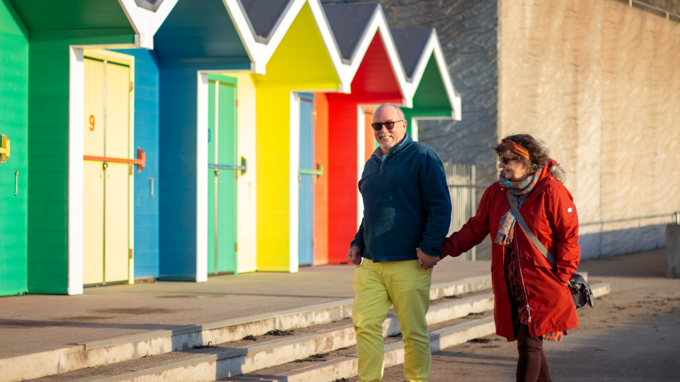 When Jean, 72, had surgery for bowel cancer she named her "stomas" after lead characters from the hit 70s sitcom M*A*S*H.
Humorously calling them "Hot Lips and Frank" was Jean's way of coping with the physical changes to her body and the new "openings" in her stomach where her bowel had been diverted. It also helped her young granddaughters come to terms with granny's diagnosis, important for Jean as she doted on them.
"I was a big M*A*S*H fan back in the day," chuckles Jean, married to Mick, and from Barry in the Vale of Glamorgan.
"My youngest granddaughters got to know Major Margaret "Hot Lips" Houlihan, and Major Frank Burns well – it helped them understand their function. They even helped me change my bags attached to the stomas – there's never been any embarrassment around it and that's the way it should be."
Jean joined Tenovus Cancer Care's All-Wales Cancer Community last summer to "educate, campaign and give hope". Her inspiration was Dame Deborah James – aka Bowel Babe - who passed away from bowel cancer last June, a national treasure after raising major awareness of the disease.
 "What "Bowel Babe" did was inspiring, says Jean. Her impact was huge, in breaking down the stigmas around bowel cancer. We can all have a laugh about a burp or a fart, but when it comes to bodily fluids, like poo, it's still a bit taboo isn't there? That needs to change."
Jean believes that only the experiences of real people affected by cancer has the power to raise awareness of all cancers to the greatest number of people.