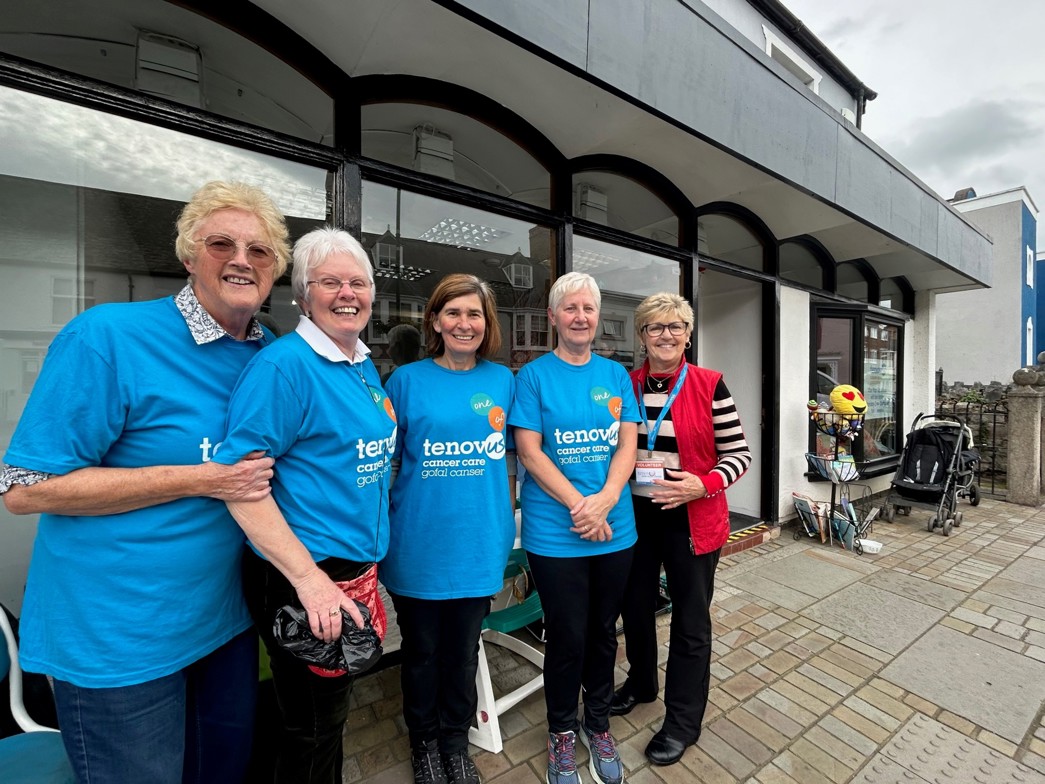 Fundraising group, Ruthin and Denbigh Friends of Tenovus Cancer Care, raised a staggering £7,619.64 for the charity with a pop-up shop in the town centre.
The temporary charity shop, held on Well street in Ruthin, opened for three weeks in October with the aim of raising as much money as possible.
After a call out for items on social media, the group had an incredible response from the local community who donated boxes of items including clothes, accessories, games, and homewear. Customers shopped in their masses to support the cause and the group even recruited new volunteers.
Pop-up shops have proven to be a great way for the group to raise money over the years and they have hosted several in Ruthin. This year's shop has been the most successful by far, thanks to the support from the community.
Ruthin and Denbigh Friends of Tenovus Cancer Care are one of the charity's longest serving groups, created over 30 years ago. Since the beginning, fundraising groups have been central to their efforts. The number of groups significantly increased in the late 70s and there are now Friends of Tenovus Cancer Care groups across the country, each dedicated to raising funds and awareness.
Tenovus Cancer Care's Head of Fundraising, Sion Edwards, said: "We are incredibly grateful to the whole of the Ruthin and Denbigh Friends of Tenovus Cancer Care group for the funds raised from this initiative, and for all their work to support us over the years.
"Over £7,000 is a huge amount to raise and is testament to how well thought of the group is by the local community. This money is equivalent to covering the cost of our Support Line for almost three weeks, which is available to give information and advice to people affected by cancer.
"Thank you to the Ruthin community for generously donating their items and supporting the shop."
Chair of Ruthin and Denbigh Friends of Tenovus Cancer Care, Menna Williams, said: "We all enjoyed running the pop-up shop. We were delighted with its success and all the support the people of Ruthin gave us."